Home Inspections... and the trees too!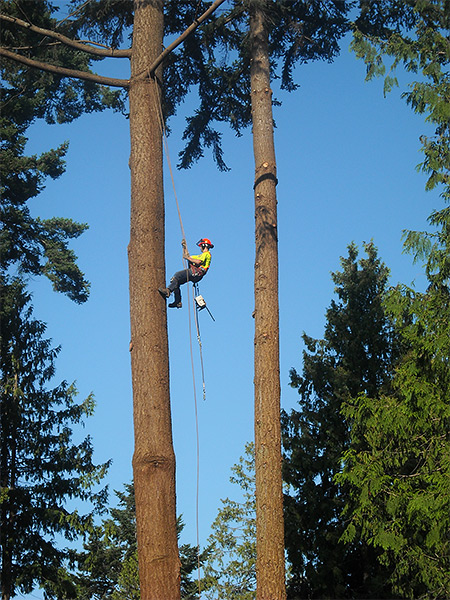 Everyone knows that when you are buying a home, townhome or commercial structure that you should have a qualified Home Inspector do a home inspection of the building, right? Well, did you know that new property owners often encounter expenses after purchasing they hadn't realized while still in the negotiation stage… Yes – for proper tree maintenance that may have been over-looked by the seller.

Gibsons Tree Service can give you a Free Estimate for any work needed to resolve trees invading the Septic Tank and/or Septic Field, as well as to remove dangerous trees close to structures or power lines, dead or broken branches, insect infested trees, dead-standing trees, and also to…
Open up the View and let the Sun Light in!
Are you planning to build? Gibsons Tree Service can also give you an estimate for tree removal, mobile chipping and stump grinding in the site clearing of your future home, cabin or commercial building site. Building site clearing and full clean-up is one of our specialties.
Proper Building Site Planning and Clearing should always 'begin' with an Expert Assessment of your trees.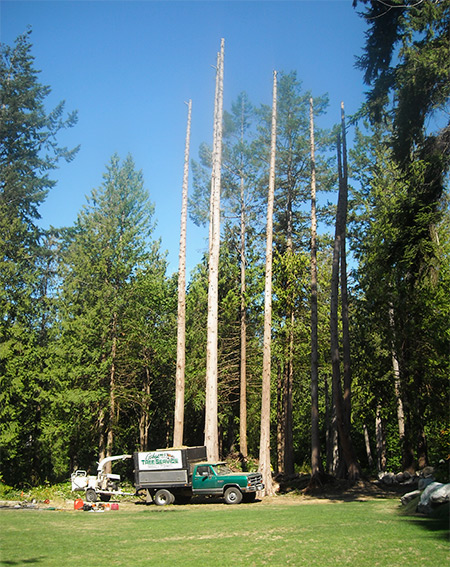 A Professional Assessment of your trees before the building site is cleared will actually save you money in the long run...
And help you to know which trees to keep to enhance your property's beauty and value.
In addition, we will assess which trees are a current problem or may become dangerous in the future.
Smart buyers know to call Gibsons Tree Service for this important 'first' step in buying a home or property in Gibsons, Sechelt and the Sunshine Coast, BC, as well as all of the surrounding Islands.
We operate our own boat, and are well equiped to handle Gambier Island, Keats Island, and all of the surrounding Coast Islands. For larger jobs: we barge our truck, chipper and equipment.
We work with the best tradesmen & custom home builders. We'd be happy to provide you with some excellent referrals.

Give Gibsons Tree Service a call today for a smooth purchase on your new property!

Murray Walker - Gibsons Tree Service
Tree Service Specialists
Office (604) 886-7985
On Site Cell (604) 741-1302
Click below to learn more about the Services we offer: