About Gibsons Tree Service
Gibsons Tree Service is a family owned business, operated by Murray & Kristie Walker. You can count on our experienced and professional team.
Murray can answer all of your tree service and storm damage inquiries. He handles and oversees all aspects of our field work.
Kristie can handle all office administration related inquiries.
Murray and Kristie were raised on the Sunshine Coast, and are well known and trusted here for maintaining a high quality of workmanship and top safety standards.
"We are proud to have so many repeat customers. Our goal has always been to take care of our customers needs quickly and efficiently."
For more information or any questions you may have, just give us a call.
Murray Walker - Gibsons Tree Service
Tree Service Specialists
Office (604) 886-7985
On Site Cell (604) 741-1302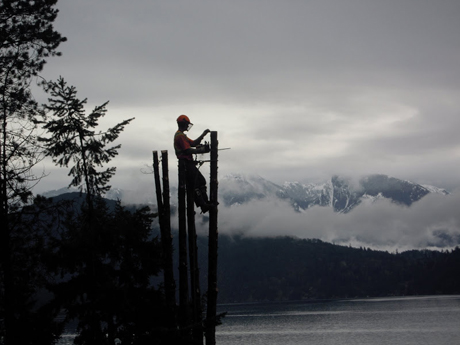 Click below to learn more about the Services we offer: